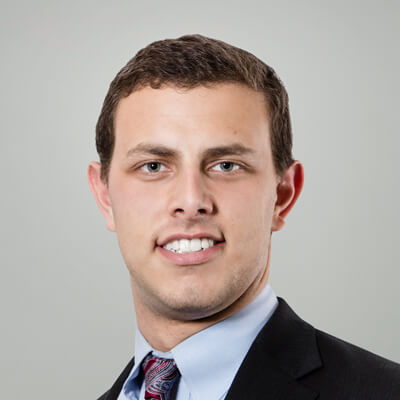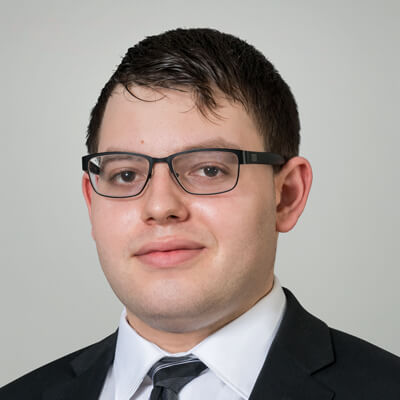 (From left to right) Jesse Greshin, Senior Associate - Investment Sales and Connor Lyman, Analyst - Investment Research
Northwestern Queens – which consists primarily of Astoria, Long Island City, and Sunnyside – captured the lion's share of the borough's investment sales activity last year, with the region accounting for 53% and 58% of Queens' total dollar and transaction volume, respectively, according to Ariel Property Advisors' Investment Research Division.
This trend has continued in 2018. In fact, demand for development sites in Queens rose dramatically with dollar volume rising 85% in the first quarter of 2018 versus the fourth quarter of 2017.
Even though land pricing in Queens has steadily risen over the last several years, sale prices for rentals are generally still lower than those in Manhattan, Northern Manhattan, and Brooklyn. From a development standpoint, Queens saw an increase in price per buildable square foot of 10% quarter-over-quarter.
Moreover, development sites in the sub-market have for the most part been on the rise since 2013. From 2013 to 2018, Astoria saw its price per buildable square foot rise slightly over 100%, while Hunter's Point enjoyed similar or greater appreciation.
Advantageous Pricing
Despite the price gains, land values throughout Queens in 2017 averaged $212 per buildable square foot, 14% cheaper then Brooklyn, and considerably lower than West Harlem development sites, which are beginning to approach $300 per buildable square foot.
Whether it be its proximity to Manhattan or copious waterfront views, condominiums in northwestern Queens are becoming extremely popular. Within the Hunters Point area, condos are selling at an average of $1,174 per square foot, while waterfront Astoria condos sell for around $1,076 per square foot. These prices, however, are slightly lower than sellouts in Greenpoint and Williamsburg, which are averaging $1,169 and $1,277 per square foot.
Tying together condominium values and land values in Astoria and Hunters Point, condo prices per foot average 4.8 times and 3.2 times that of land prices, respectively. In Greenpoint and Williamsburg, this ratio stands at 3.24 times and 3.59 times, respectively. A high ratio of condominium prices to land values is indicative of wider profit margins and a greater potential for return. This also underscores the incentive for expansion and explains the extraordinarily elevated levels of development seen in Long Island City and similar markets.
In Long Island City alone, there are currently 203 projects consisting of 35.2 million square feet and 31,000 residential units, according to estimates by Recity. Even when combined, new construction in the area exceeds Williamsburg's 15.4 million square feet coming online across 13,000 units, and Downtown Brooklyn's 9.1 million square feet across 5,000 units.
Who is Investing in Queens and Why?
Demand from institutional investors, private money and foreign capital continue to flow into the borough. As interest rates rise and cap rates in Manhattan continue to decline, "Manhattan-only" investors have begun to branch out into strong markets in the outer-boroughs where prices are lower, the yield is better, and the risk is only marginal.
For example, Heritage Realty, who a few years ago focused almost solely on Manhattan and Northern Manhattan real estate, purchased a corner conversion site in Long Island City last year. Heritage is not the only institutional investor pivoting to Queens. Cape Advisors who own nearly one million square, feet purchased a vacant lot at 20-77 Vernon Blvd for over $83 million in late April. Slate Property Group, who owns dozens of properties throughout Manhattan, also just purchased 37-11 30th Street in Long Island City for approximately $33 million in May.
Meanwhile, strong infrastructure and ample transportation options – crucial factors when determining the future of a specific real estate market – is another reason why investors are drawn to Astoria and Long Island City. Long Island City alone offers access to eight different subway lines (E, F, G, M, N, R, W and 7), and is a 13-minute and 20-minute drive from LaGuardia and JFK Airport, respectively.
Moreover, last summer, the first boats on the new Astoria ferry route launched, providing an alternate option and quick access to Long Island City, Midtown Manhattan and Wall Street. Long Island City also hosts 70 Citibike stations and 15 different bus lines.
As real estate values in historically strong markets, such as downtown Brooklyn and Williamsburg, rapidly approach those in Manhattan, investors are looking for the next, up-and-coming submarkets outside of Manhattan that are not yet "tapped out.'" Whether it be affordable real estate values, a plethora of transportation options or the ongoing demand from established Queens investors and new market entrants, Long Island City and Astoria are well-positioned to be up the next big thing.