Northern Manhattan has undeniably been a favored destination for real estate developers, due largely to its relative affordability and the upside potential offered by many of its neighborhoods. East Harlem has been a hot spot for investment, with the area's recently-approved rezoning all but guaranteeing it will remain popular for years to come.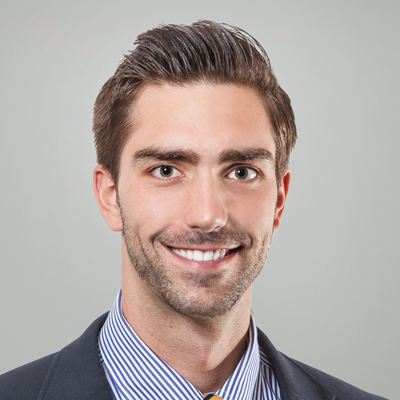 Marko Agbaba,
Director - Investment Sales
The development market in Northern Manhattan languished in 2017, matching a trend seen throughout New York City. With large institutional-level deals few and far between, the sub-market's dollar volume fell 64% to $173 million and transaction volume slipped 20% to 32 sales, according to Ariel Property Advisors' "Northern Manhattan 2017 Year-End Sales Report." To view, click on: http://arielpa.com/report/report-APA-N-Man-2017-Sales-Report
East Harlem, however, fared well last year, recording dollar volume for development sites of $56.13 million, the highest in Northern Manhattan. Furthermore, East Harlem's 9 development site transactions exceeding $1 million, were more than double the transaction volume of Hamilton Heights, another area favored by investors. Only Central Harlem outpaced East Harlem achieving 13 transactions.
East Harlem, historically a Hispanic and African-American neighborhood, has transformed dramatically over the past decade. With almost every group now represented in the area, East Harlem is reportedly one of the fastest gentrifying neighborhoods in New York City. As a result, long-term residents of East Harlem have increasingly been priced out of the market.
New residents tended to have higher incomes and were willing to pay more in rent than long-term residents. From 2000 to 2016, median income rose 53% in East Harlem compared to 47% for New York City as a whole, according to U.S. Census data. During this same time span, the share of residents who work full-time and earned at least $100,000 annually doubled from 7.5% to 15% between 2010 and 2016, based on research by the Office of the State Comptroller.
As rent growth outpaced long-term resident income growth, the percentage of East Harlem residents reported to be "severely rent burdened" rose 19.7%, from 20.3% in 2000 to 24.3% in 2016, according to OSC. As long-term residents were left behind, Mayor de Blasio's administration sought to ensure they weren't priced out of their own neighborhood. Rezoning was the clear answer.
East Harlem is currently undergoing a resurgence with the help of New York City Mayor Bill de Blasio's campaign for affordability. Last December, City Council approved the East Harlem rezoning plan, paving the way for a sharp increase in development of affordable housing. The primary aim of the rezoning is to offset the impact of changing resident demographics on affordability and keep the area a permanent home to its long-term residents.
Nitty Gritty On Rezoning
The 57-square-block East Harlem rezoning will permit the construction of buildings of up to 32-stories high in some areas. The rezoning modifies the area from 104th Street to 112th Street, and 115th Street to 124th Street, along Second, Third, and Lexington Avenues. It includes an imposed height restriction of between 75 feet and 325 feet.
The rezoning also grants some owners significant gains in air rights, which in many cases will lead to the generation of increasingly more valuable real estate. The greatest benefactor of the rezoning is Park Avenue, between 115th Street and 132nd Street, where some areas will gain substantial air rights, reaching as high as a 12 floor-area-ratio (FAR) with minimal height restrictions.
Although, the rezoning has added significant air rights in affected areas, developers in these newly rezoned geographies are now required to create additional affordable housing under the Mandatory Inclusionary Housing (MIH) rules. While MIH will boost the affordable housing stock, it will also affect developer profits since 20% to 25% of the buildable units will be required to be regulated moving forward.
The City is also taking on the role of a developer. One notable project underway is Sandero Verde, a 655-unit project that will be built by the City between East 111th Street and 112th Street, from Madison to Park Avenue. A series of new public development projects is expected to create 2,600 new affordable apartments on city-owned land in the area. Public development projects include Acadia Gardens and Lexington Gardens, projects that should add significant value to the community.
Evidence of the uptick in activity is apparent in the rising volume of development site activity in newly rezoned areas, such as 303 East 109th Street and 203 East 109th Street. Another example is 201 East 125th Street, a parcel of land that has been rezoned to R9-A/C2-5. Richman Group is building a 19-story apartment building on the site that will feature 404 apartments and about 60,000 square feet for commercial use.
The City believes the implementation of new rules in East Harlem will make the neighborhood a bastion of affordability, enabling long-term residents to call it their permanent home. Ultimately, the rezoning is a positive change that will spark development activity, ease rental burden, and preserve the historic character of one of Northern Manhattan's most desirable locations.