Brooklyn's real estate development market appears to be buzzing again, with recent sales activity and contract signings signifying sellers and buyers have finally found mutual ground. Investors are particularly besotted with the architecturally-rich neighborhood of Bedford-Stuyvesant, where condominiums prices highly correlate with those of development assets.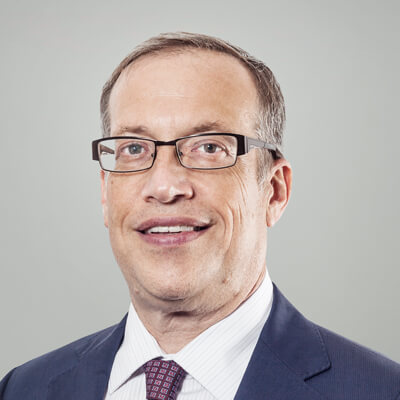 Jonathan Berman,
Director - Investment Sales
Looking back at 2017, the investment sales market in Brooklyn languished, echoing a trend seen throughout New York City. The borough's development sites saw dollar volume fall 30% to $2.18 billion and transaction volume slip 18% to 293, according to Ariel Property Advisors' "Brooklyn 2017 Year-End Sales Report." To view, click on: http://arielpa.com/report/report-APA-Brooklyn-2017-Sales-Report
Bedford-Stuyvesant, however, was a beacon of light. Indeed, despite the overall downturn, development assets in Bedford-Stuyvesant, colloquially called "Bed-Stuy," fared well last year, recording the highest transaction volume in the borough. The 26 transactions of over $1 million was more than double the amount tallied in other popular developer destinations, such as Crown Heights and Greenpoint.
Moreover, Bed-Stuy's dollar volume was $90.1 million in 2017, ranking it in the top 5 out of over 40 neighborhoods. Williamsburg's $303.1 million was the highest in the borough. Nevertheless, Bed-Stuy saw 36 development properties traded last year, 20% higher than Williamsburg's 30 sales.
Developers in 2018 appear to have a firmer grasp of the risks and rewards today's market presents. Whether it be its elegant turn-of-the-century brownstones on quiet tree-lined streets, or its rich history and deep cultural roots, one thing is certain: Real estate developers are smitten with the north-central Brooklyn neighborhood of Bedford-Stuyvesant.
There is a strong relationship between condo prices and land values in Bed-Stuy, according to Ariel Property Advisors' Investment Research Division. For example, when condo prices rose from the first quarter of 2014 until the third quarter of 2015, land prices rose in tandem. Condo prices appear to drive land prices, but expense-related factors also play a role. That was evident in the one-year period ending in the third quarter of 2016. During this time condo prices flattened, but land prices fell due to rising construction costs and the absence of 421-a, a popular tax incentive. Dwindling profits reduces demand for land.
Right now, rising condo demand in Bed-Stuy has developers planning or currently embarking on large-scale projects that should add hundreds of units to the housing stock. A notable development site sale in Bed-Stuy was Jay Group's purchase of 793-801 Bedford Avenue last year for $11.4 million, which translates to $287 per buildable square foot, 17% above the neighborhood's average of $245 in 2017.
Future Looks Bright In Bed-Stuy
With its highly diverse mix of students, artists, creative professionals, architects, and white-collar professionals, Bed-Stuy is one of the most eclectic neighborhoods in the City. Due largely to gentrification, its population grew by 34 percent between 1980 and 2015, faster than the citywide growth rate of 20%, according to Census Data.
The allure of Bed-Stuy largely stems from its relatively affordability compared to other neighborhoods in Brooklyn. According to StreetEasy, Bed-Stuy has a median asking rent of $2,300, which is 8% less than Bushwick's $2,500. New residents have a median household income of $50,200 versus $28,000 for long-term residents, according to the Office of the State Comptroller. This above-average trend has undoubtedly played a role in condo appreciation in recent years.
Meanwhile, last year's introduction of Affordable New York, a tax incentive that replaced 421-a, should continue to be a boon for builders throughout Brooklyn – particularly in areas where land costs allow for the construction of rental apartments, such as Bedford-Stuyvesant, Bushwick, Prospect-Lefferts Gardens, and Flatbush. The incentive offers developers full property-tax exemption for as long as 35 years with varying levels of affordability.
Lastly, the shutdown of the L-train for at least 15-months in 2019 almost guarantees an influx of new residents to Bed-Stuy as it has an abundance of transportation options, with the A, C, J, Z, G and S trains all passing through the area. That should spur even more population growth in Bed-Stuy, which should drive rents higher and lift property values.
Looking ahead, the Brooklyn real estate development market is humming again in the aftermath of last year's lethargy. Whether it be the high correlation with condominium prices, favorable supply/demand dynamics, strong demographics, or the looming shutdown of L-train, development sites in Bedford-Stuyvesant are almost guaranteed to appreciate in the years to come.